Designing resilient communities by providing municipal engineering services in collaboration with our clients, agencies and each other.
Engage Engineering Ltd. is a civil engineering firm based in Peterborough, Ontario that provides municipal engineering services to public and private sector clients. The firm was founded by Paul Hurley and Aaron Hill, two professional engineers who desired to create a responsive, client-focused firm that provides personalized service. The foundation for the firm is our Core Values which guides us in what we do.
Engage offers a full range of civil engineering services to support public and private sector projects including:
Municipal Planning

Water Resources Management

Construction Administration

Official Plan Amendments
Floodplain Modeling

Asset Management

Grading Plans

Servicing Plans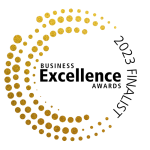 Water resources management

Stormwater management, and floodplain modelling is a critical element of any development project. Our experienced and talented water resources team is prepared to assist you in developing a plan of action to help you implement your project on time and effectively. Since our beginning, Engage Engineering has proven that we are a local leader in developing successful water resources projects to both public and private sector clients.

Municipal ASSET Management

Our team is standing at the ready to assist you in developing you asset management strategy. With many years of combined experience within the municipal sector, Engage Engineering is equipped to deliver the results that you are looking for.
Community Design and Development
Get your development project off to a successful start with Engage Engineering. Our team has the knowledge and experience to work with you in delivering effective projects including grading plans, drainage plans, site plan approvals, and servicing studies for residential, commercial and industrial developments.
Engage Engineering's Construction Services team has experience delivering services including as topographic surveys, contract administration and inspection and more. Our always helpful staff is ready and waiting to help you deliver your project.